GERMANY
The Land of Poets and thinkers
"The country that consistently ranks among the highest in educational achievement is Germany where the education is free."
One of Europe's largest countries, Germany covers a wide variety of landscapes: the tall, arduous mountains of the south; the arenaceous, rolling expanses of the north; the forested hills of the cosmopolitan west; and the meadows of the agricultural east. Germany is a Western European country that stretches amidst a turf of vast forests, mountains and rivers. At the ethereal heart of the land is the sumptuous east-central city of Berlin, which rose like a phoenix from the ashes of the World War II and now, after decades of separation, is the capital of a reunified Germany.  The Rhine River is celebrated in visual art, literature, folklore, and songs. Alongside its embankments, stand hundreds of medieval castles, churches, picture worthy villages, market towns, and centres of learning and culture, etc. This country has a splendid historic background and culture that makes it a famous tourist destination along with a best place to immigrate and settle in. If you ever visit the country as a tourist, here are some things the country is really famous for; bread, beer, cars, castles, sausages, music, Berlin, Freikoerperkultur: the free body culture and much more. These are just some must see things. We know Germany around the globe for excelling at various things. Germans are friendly and welcoming people, even if everyone thinks they have a nonexistent sense of humor. The country also boasts two millennia of history that, for good and bad, shaped the world as we know it today. But there's much more to this large Nation sitting in the middle of Europe than stereotypes and war jokes. With so many Luxury Car Manufacturers, we can forgive the world thinking we're all driving around in BMWs, Audis and Mercedes to the drooling over premium autos -Germans usually take the train.
A wonderful Destination for Immigrants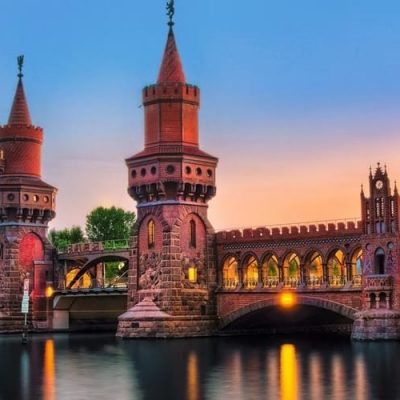 Germany is one of the greatest economies in the world and is continuously growing with a remarkable rate of employment and new opportunities for international migrants. If you are a skilled candidate and qualify for this Visa, there is an opportunity that you will be able to migrate to Germany to work and live. Germany Skilled Migration Visa will allow you to migrate to the country and live there and be employed in either private or public companies. Germany proposes to attract highly skilled immigrants who are able to meet the requirements of the country's skills shortage. The Job Seeker Visa is a long term residence permit that allows you to stay in Germany for six months and look for work on your own.
Germany provides individuals with a variety of visas, including short-term visas, known as Schengen visa which is issued to individuals belonging to non-EU countries to travel to Germany and stay there for a short period. This short stay visa or the category C visa is valid up to 90 days within the 180 days period in Germany. There is also a Airport Transit visa or the category A visa which is issued to individuals who hault at an airport in Germany and their destination is a country that is outside the boundaries of the Schengen area. This visa does not permit them to go outside the airport. There is also National visa that is issued to an individual in case he wants to join a spouse, partner or family member in Germany, or take up a job as an employee or become a freelancer or conduct academic or scientific research about something in a particular field, or look for a job or study at a German University or do higher education in Germany, or attend training or do internship, or work as an au pair, or start a venture as an entreprenuer or seek refuge or asylum. The last but not the least is the long-term visas like the Germany visa for long-term employment given to an individual who is a skilled worker with the capability of contributing to the economy of the country. The German Immigration authorities provide this visa for only working in Germany. The other visas include Germany visa for family reunion, given to families of German residents living outside the European Union countries so they can rejoin their families as their dependants; the Germany Student Visa, valid up to two years, is given to candidates who are students from non-EU states; the Germany long stay visa for Researchers  is a visa for highly qualified professionals who are not generally required to be proficient in the german language and wish to stay in Germany to pursue their activities in their field of study; the Germany visa for freelance self employment; the Germany language course visa, issued to applicants who are non-EU citizens who wish to acquit a language course in Germany; the Germany Student Internship Visa, issued to non EU students who wish to do internships in Germany (only condition is that the internship cannot last longer than a year); the Germany long stay medical treatment visa, which, as the name suggests is issued to individuals who seek medical help in Germany and have to stay longer than six months in the country to receive proper treatment; the last, but not the least, is the Germany Job Seekers visa which allows an individual to look for jobs in Germany for a period of six months and stay in the country while doing so.
Note: Helpoverseas only provides assistance for the GERMANY JOB SEEKERS VISA to an individual. We do not claim to provide assistance for any other visa type for Germany. 
Germany is also one of the countries that are seeking highly qualified employees to work in well-paid positions, and encourages all young and skilled people to come to visit and look for a job in Germany. So if you have decided that you would like to work there, the first things you need to do is get a Germany job seeker visa.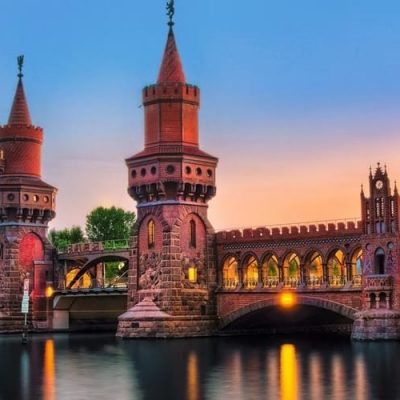 "Looking for Germany Immigration? Join Us Now !"